Isn't it Time You Get the Life You Deserve?
I am Pat Council, Goal Achievement Strategist and Business Coach. (Click to read my bio).  My entrepreneurship career began like a world wind.  I had no real plan, no training and almost no money.  Fast forward to present day and the results I have gotten have been phenomenal.  I have successfully maneuvered through the ups and downs in the economy.  I am convinced that any committed person can build a quality lifestyle by discovering their path to wealth, happiness, and peace.  We all deserve to achieve the independence that brings the prosperous flow of life.
An Exciting and Passionate Goal: Every Black Woman should have an exciting goal that drives their passion.  Mine is to inspire and share information that guides 10,000 African-American Women to building a winning lifestyle filled with wealth, good health and empowering friendships.
I have overcome obstacles and built profitable businesses while rebuilding my health and happiness.  (Click to read my bio).  I have also helped countless others build successful, very profitable businesses. If you are willing to open your mind, learn some new things, and do the work, you can have every "good thing" that you have  imagined.
Start by taking a look through this page and the site.  Scroll to the end of this page and subscribe to our newsletter or simply text the word, "POWERUP" to 42828.
Courses, Workshops and Books for Success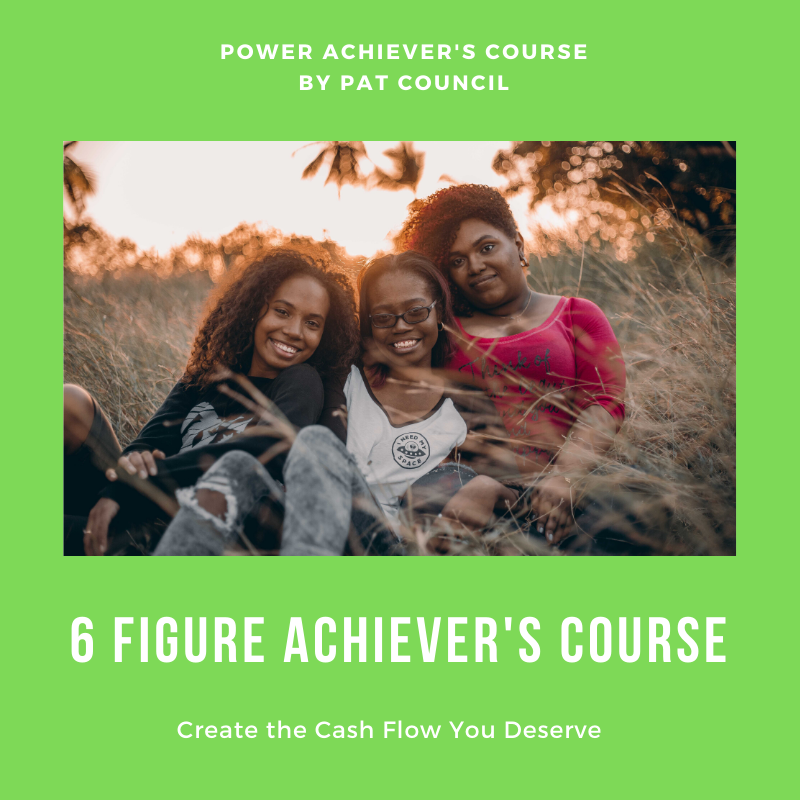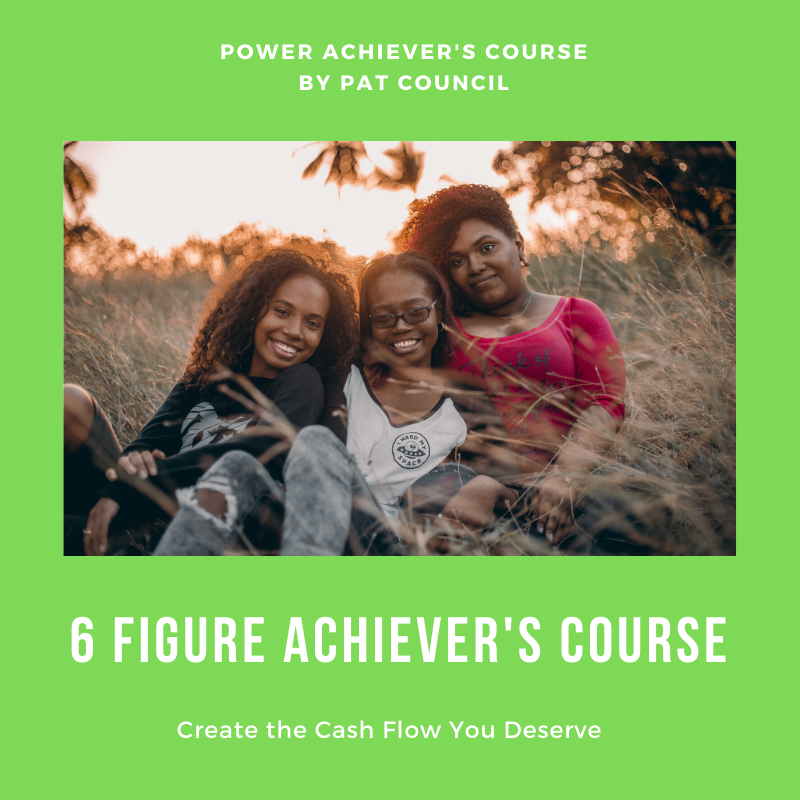 Isn't it your time to earn the income you deserve and desire?  Find out what it really takes and how you can get there.  Click for details.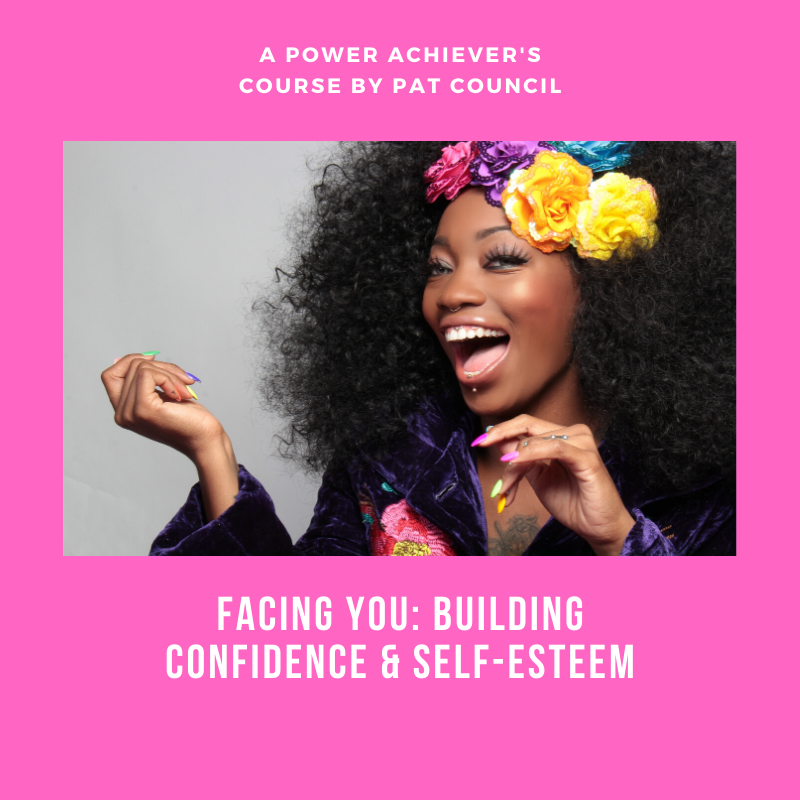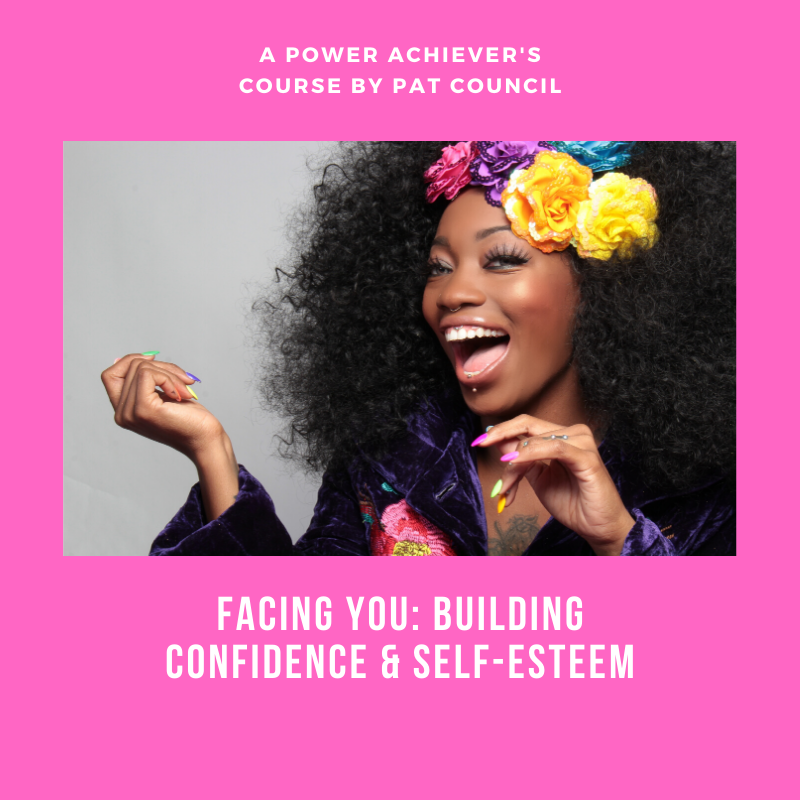 The success and achievement you are looking for can sometimes be found in your confidence.  This course goes beyond empowerment and inspiration.  Get the insight and instructions need to blossom.  Click for details.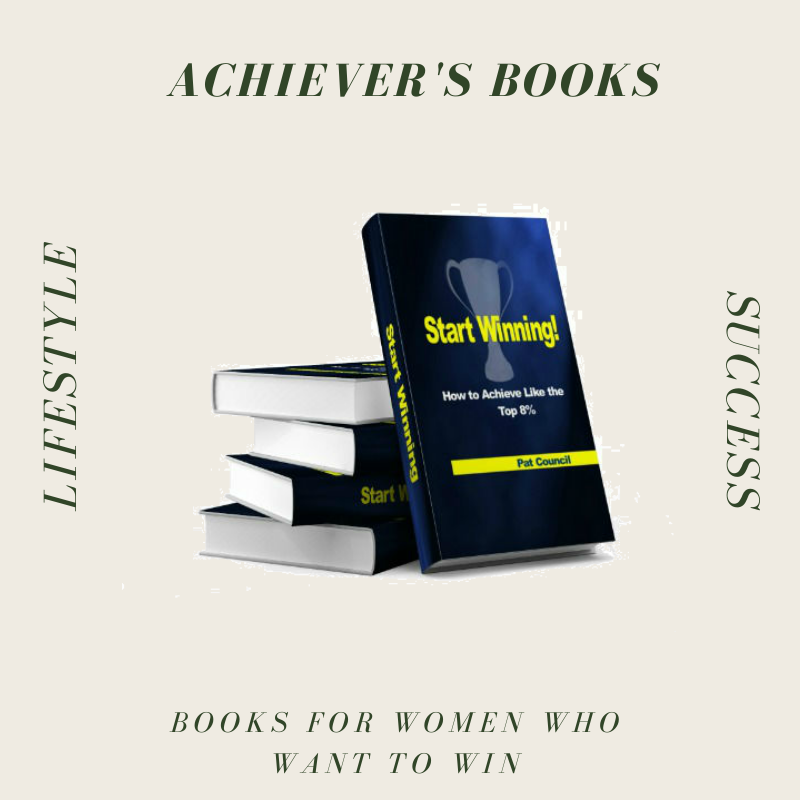 Elevate your life by elevating your mind.  Power Achiever's books by Pat and other authors will spark ideas and broaden your horizons.  Click to view.
Is It Time to Think about Designing Your Winning Life?
How This Site Can Help
On this site we share ideas that spark inspiration, as well as provide guidance that will help you choose the best direction for achieving your goals and building a winning lifestyle.  Part of our passion is providing information that will help you grow a profitable business and live a happy life.
1.

Empowerment

Get the inspiration needed to give you the spark you need to start blazing a trail into the winner's circle.  Our podcast, blog, special self-care tips, and more will get you up and moving, daily. (Click here for more).
2.

Entrepreneurship

Get what you need to take control of your destiny by taking control of your financial future.  Get the information that will put you on track for monetizing your passion.  Let's have some fun, together!  (Click here for more).
3.

Excellence

Modify a few habits, adopt some new ones and even completely get rid of habits that have been preventing you from getting what you really desire.  It's your turn to win!  (Click here for more).
4.

Elevation

You must know when to plan, act, let go and soar!  Get excited and let your creativity take you to the next level…and then the next!  (Click to expand your horizons).